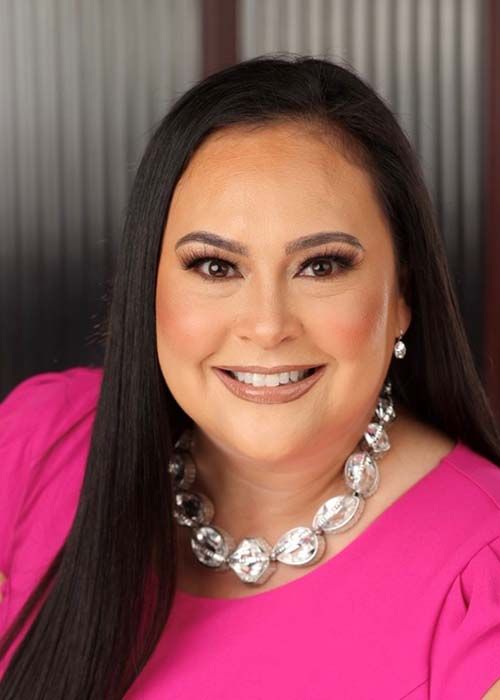 Vicki Luna
BIOGRAPHY
Vicki Luna is a recognized community affairs professional who credits her dedication to volunteer service from an early age to her parents and grandparents who dedicated time and talents to their church and community in Uvalde, Texas.
Vicki is a Public Affairs Specialist for H-E-B in Houston, where she is responsible for the coordination of  external and internal events for the Houston region, representing H-E-B at key functions, assisting with charitable contributions and nurturing relationships in the community.
Previous to her career at H-E-B, she served as the Community and Public Affairs Coordinator for Fluor, a global engineering construction company. Her responsibilities included managing the Fluor Cares volunteer program in the Houston office, which entailed community relations, volunteer activities, building strategic partnerships with local charities and schools, and community giving. During her 6 years with Fluor, the Houston office ranked number one globally, in volunteer hours.

Prior to working in the corporate sector, Vicki honed her skills in public and community relations in the education sector working for Houston Community College and Houston Independent School District (HISD).
Vicki has a master's degree in Liberal Arts from the University of St. Thomas and completed undergraduate studies at Texas State University earning a Bachelor of Arts degree in Mass Communications with an emphasis in Public Relations.
Vicki is completing her sixth and final year on the Board of Directors of the Latin Women's Initiative (LWI). She served two terms as LWI President, having served first as Community Chair for 2 years, then President-Elect and as the Co-Chair for the 2021 LWI Fashion Show and Luncheon. Despite setbacks due to COVID-19 in 2021, this signature event broke previous records and exceeded fundraising goals to benefit five non-profits benefitting the Latino community.

During her tenure and under her leadership for two years as President, the LWI Board of Directors broke records in sponsorship, attendance and money raised for the Fashion Show, and in growing the membership base for the organization.

Vicki serves on various non-profit boards and committees in the Greater Houston area. She is on the Board of Directors for SERJobs and chairs the Advancement Committee, Advisory Board for Catholic Charities of the Archdiocese of Galveston-Houston and Barrio Dogs. She is a past member of the Houston Livestock Show and Rodeo Armed Forces Appreciation Day Committee and Trailblazer Committee.

She is an alumnus of Fort Bend Leadership, Fort Bend Leadership for Non-Profit Excellence Program, and a former board member of Corporate Community Relations Council of Houston.

Vicki enjoys spending time with family and friends, volunteering and traveling.
This email address is being protected from spambots. You need JavaScript enabled to view it.