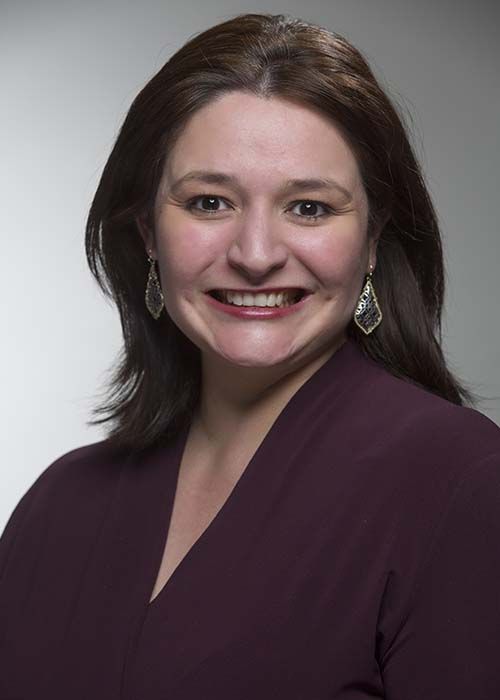 Dr. Liza Alonzo
BIOGRAPHY
A native Houstonian, Liza Alonzo grew up in southeast Houston, attended HISD schools, and graduated from Bellaire High School. She continued her education at the University of Houston-Downtown (UHD), where she received a Bachelor of Arts in English. During her matriculation at UHD, she co-founded the first Hispanic sorority at the university, the Xi Chapter of Gamma Alpha Omega Sorority, Inc., which is still thriving today. Dr. Alonzo subsequently obtained a Master of Education in Higher Education Administration and Supervision from the University of Houston and a Doctor of Education in Higher Education Administration from Texas Tech University.
Dr. Alonzo's career in higher education, spanning more than 20 years, has largely unfolded at her undergraduate alma mater, the University of Houston-Downtown. She has served UHD in a variety of leadership roles, making a direct impact on student affairs, retention, fundraising, grant-writing, community engagement, service-learning, and high-level, wide-scale event planning, such as commencement and convocation. Dr. Alonzo has certifications and first-hand experience in behavioral intervention assessments, investigations, and university crisis management. During the height of the pandemic, she put her combined training and experience to work as chair of the UHD COVID-19 task force. Currently, Dr. Alonzo is UHD's Assistant Vice President of Presidential Affairs and Constituent Relations. She is responsible for supervising the operations of the President's Office, ensuring presidential priority initiatives and timelines are met, and serving as a liaison to community partners and elected officials.
In addition to being committed to her work at UHD, Dr. Alonzo has a passion for serving her community. She is a Vice Chair for the Houston Livestock Show and Rodeo Go Tejano Committee Fashion Show and a member of the Junior League of Houston, where she serves as a certified Child Advocate, participates in the Life Book placement program, and creates an annual scrapbook for a child placed in foster care. Additionally, Dr. Alonzo serves on the Tellepsen Family Downtown YMCA board. True to her commitment to education, she is active in the PTAs for both of her son's schools in the Clear Creek Independent School District. Dr. Alonzo has previously received numerous awards, including the prestigious Helen Hunter Award from the League of Women Voters of Houston and a Congressional Recognition for Civic Engagement by Congresswoman Sheila Jackson Lee. A graduate of United Way Project Blueprint, she has been named a 2023 Distinguished Latina by the Pan American Round Table Houston and a League of Women Voters Rising Star. Dr. Alonzo was recently selected for participation in the Texas Governor's Executive Development Program presented by the LBJ school at the University of Texas in Austin.
Dr. Alonzo resides in the Clear Lake area with her husband of 18 years, Albert Alonzo, their two sons, Liam and Luke, and three rescue dogs, Lola, Lulu, and Ollie.
This email address is being protected from spambots. You need JavaScript enabled to view it.